Teen Stress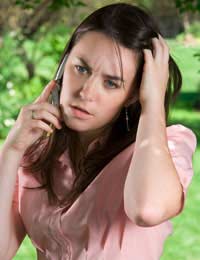 Many people would be forgiven for thinking that teenagers do not suffer from any sort of stress – after all they are at school, socialising with friends and having what many people term as 'the best years of their lives'.However, much as we would like to believe that this is the case it, unfortunately, is not.
Causes of Teen Stress
In recent years the levels of stress reported as being suffered by teenagers has risen dramatically in relation to changes in our society, in our schools and in our homes.Where once perhaps teenagers did not suffer too greatly from stress, the tide has turned and they can suffer as much from the condition as adults can and, in some instances, more so.
Teenage stress levels have increased over the years because of changes in the curriculum being taught in schools and colleges. There is now more emphasis on the importance of examination results and entering college and university. Teenagers report this to be one of the most common contributing factors to their stress.
Many would call this peer pressure and indeed, to an extent, it is. A lot of parents would like their children to go on to university or college simply because they did not have the opportunity afforded to them during their childhood. And many teenagers feel that the burden of living up to their parents and peers' expectations creates levels of stress that can see them fall ill or indeed fail important examinations because they worry about disappointing their parents.
Another contributing factor in the rise of stress among teens is the increasing pressure placed on them by friends to try things that they would not normally wish to try. These would include alcohol, cigarettes, drugs and even sexual intercourse. A great many teenagers have reported that the pressure from friends to do things they would not normally do is immense and can lead to stress, depression and mental health issues.
Teenage girls feel pressured to be of a certain weight and have a certain look and are stressed if they can not achieve this; again partly due to the burden put upon them by friends to look a particular way.
Bullying
Bullying in schools is also a high factor in teenage stress. For one reason or another a child can be bullied at school because they are quiet or shy, perhaps don't wish to do what others around them do or indeed – as difficult to believe as it is – because they want to simply get on with their study and do well.
Government reports have shown in recent years a sharp rise in the amount of bullying that takes place at schools, colleges and universities and the correspondent rise in stress.
How to Tell if Your Child is Stressed
There are things to look out for in your teenage son or daughter that can be good indicators that they are suffering from stress.
These indicators may include but are not limited to:
Inability to sleep
Loss of appetite
Poor concentration
Weight loss
Poor results
Not wanting to go out
If you think your son or daughter is suffering from teenage stress it is a good idea to sit down with them and discuss it. It may seem like daunting task trying to get a teenager to open up to you but it can be – especially if stress is present – easier than you think.
Avoid conflict during any discussions you may have with them, maintain a calm demeanour, or perhaps take them away from the family home environment so that they feel relaxed.
Perhaps you as a child yourself suffered from stress; try relating your experiences to your son and daughter in order to find a common ground with them. This often proves an invaluable tool when discussing stress with teenagers.
You might also like...