Personality and Lifestyle Changes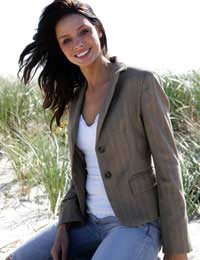 Many of us assume – and in some cases wrongly so – that stress is merely the psychological symptoms of problems in our lives. Stress, for most people, is dictated by work family, finances, and health.But there are other reasons why stress can occur in our lives.
Susceptible to Stress
Many of us actually have a predilection to stress and this may indeed sound strange. But for some of us there are certain psychological factors that make stress something that they are very susceptible to.
Stress sufferers often have common backgrounds or common factors in their lives that make them more of a target for stress than others. Perhaps in their childhood they were witness to a traumatic event or were a child stuck in between warring parents. Bullying at school or a child wrought with misbehaviour may also be a factor.
Each and every one of us have our own levels of stress that we can cope with but given that some of us have experienced things in our childhoods or are lacking in self-confidence or self-esteem, these stress levels vary greatly.
Effect of Our Lifestyle on Stress
Our lifestyles are also an important factor in what levels of stress we can withstand. It is more common now for individuals to drink excessive amounts of alcohol, smoke cigarettes and in the extreme, take drugs, as a means of recreational pursuit. But these things also go towards weakening our defence to stress.
Sufferers of stress are often to be found with high blood pressure, heart problems, digestive disorders, mental health issues and, as we have already mentioned, perhaps an addiction to alcohol or drugs.
Lifestyle affects our stress levels and as the vicious circle continues stress then affects our lifestyles. People who work long hours, spend time away from their families with their jobs, or are simply always on the move, find that stress attacks them with more frequency than others.
A lot of us now eat while we work, snatching a sandwich at our desks or eating as we move from one appointment to another and this trend has its own downside. We may think that in eating while we work we are helping to boost our energy levels for that next meeting or to get through the rest of the day but what we are in actual fact doing is corrupting our digestive systems.
Likewise many people in jobs that are fast moving and carry a degree of responsibility are often to be found smoking cigarettes in large numbers. This is seen to be a stress buster but in actual fact has the opposite effect. Smoking greatly increases the risk of blood pressure, problems with the chest and lungs and can lead to the onset of cancer in some people. Again, this is a trend that is fast reaching dangerous levels as those sufferers of stress in positions of high authority tend not to look after themselves properly.
Each and every one of us has a duty to look after ourselves and those around us but this is difficult if not impossible to do if we were suffering extreme levels of stress.We have a responsibility to ourselves and our loved ones to consider the implications of our lifestyles on our physical and psychological well-being.
Regular exercise, a balanced diet and cutting down alcohol, cigarettes and fatty foods are a good way to start the ball rolling but through time you must also consider other aspects of your lifestyle and where possible make changes to reduce the amount of stress that seeps into your life.
You might also like...