What is Ayurvedic Medicine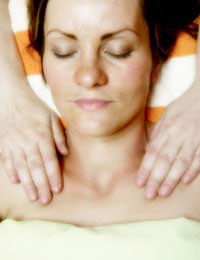 According to ancient Indian Sanskrit Ayurvedic Medicine should help an individual live roughly until they are a hundred years old. Obviously in today's society with advances in modern medicine and surgical technology that is becoming more common but in ancient India physicians believed in order for the body to survive the mind had to be kept healthy and alert.
This is true today of all of us; a healthy mind invariably leads to a healthy body; less stress means a more relaxed attitude and less wear and tear on the body's vital organs such as the heart, liver, lungs etc.
Ayurvedic Medicine works on the principle of providing the body and mind with an all over treatment which involves detoxing the body and helping the mind to relax through deep breathing exercises.
Can Ayurvedic Medicine Work for Me?
It is fair to say that any therapy or treatment will work for you - to a degree - if you follow its instructions to the letter. Ayurvedic Medicine works not only by detoxing the body and focusing the mind but also through diet and exercise so it is important to take the process seriously if you embark on such a course.
Many individuals do say that Ayurvedic Medicine can and does help but you must be strong of mind in order for it to do so. It is something that requires a lot of attention to detail and also a firm belief in what you are doing will help.
Is Ayurvedic Medicine Safe?
It is safe as long as it is practised by a registered practitioner; there are herbal drinks and imbrications involved so it is important that you only attend sessions that are being offered by registered individuals.
The Ayurvedic Medical Association only allows its members to treat patents after they have completed five to six years of intensive training.
What Ailments is Ayurvedic Medicine Used to Treat?
Mainly conditions involving problems with the gastrointestinal system, the nervous systems, circulation and symptoms of stress such as headaches, insomnia, lethargy etc. There are a wide variety of symptoms - perhaps too many to list here - that Ayurvedic Medicine can help with but as we have mentioned previously it is important that you take the treatments and subsequent diet and exercise routines seriously in order to feel the full benefit of it.
Is Ayurvedic Medicine Available to Anyone?
As it is not available on the National Health Service you will have to pay so yes it is in essence available to anyone. However you should be aware that treatment using Ayurvedic Medicine for children is often not available. The cost of a consultation is usually somewhere between £30 and £50 with medications costing £5 to £15. The number of visits you will need depends entirely on the nature of the problem you are asking for help with and also dependent on how many sessions your practitioner thinks will be necessary.
I Want to Know More - Who Should I Contact?
Consult your local directories and local authority that may have details of practitioners on file. You should be aware that the number of practitioners in the United Kingdom is few and therefore you may have to travel for treatment.
You might also like...