Kinesiology as a Treatment for Stress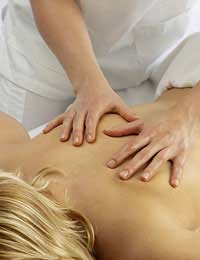 For those unfamiliar with Kinesiology it is the study and holistic approach to dealing with muscle problems such as strains, cramps etc but is also now being used as a means of helping deal with stress. As many of us are doubtlessly aware stress can manifest itself in a variety of physical ways; one of which being the knotting up of muscles especially those in the shoulders, back, arms and legs. Kinesiology is used as a way of testing these muscles for signs of stress and as a method of redressing the balance between muscles tensed by stressed and those tension free.
How Can Kinesiology Help Me?
Really the question here should be How stressed am I? We each feel stress and anxiety in a variety of different ways. Some of us find that we are plagued by tension headaches, others fall into a state of at least mild depression for a period and some of us find that our bodies fall under a heavy invisible weight that makes it difficult for us to function normally. These differing types of stress all share a common trait; they can be alleviated with some care and attention to what our bodies are telling us. This however is something that many of us do not pay heed to and continue on regardless, worrying ourselves further and running our bodies almost to the point of exhaustion.
How Does Kinesiology Work?
The way in which Kinesiology works is this: by paying attention to a series of reflex points around the body which are similar to those points concentrated on when using acupuncture as a means of stress relief. Kinesiology also uses vitamins and dietary changes as a way of making sure our bodies can fit against fatigue caused by stress.
The muscles are tested to see how tight they are and this is done using a 'meridian' system similar to that established in acupuncture. The principle of the 'meridian' system is that each muscle or set of muscles works in conjunction with another set of muscles and an imbalance can trigger off a chain reaction which can lead to the muscles tightening up.
Kinesiology also uses tried and tested methods of releasing pent up psychological frustration such as Yoga and other forms of meditation. In essence Kinesiology is a mixed bag of techniques which employed together by the right person can bring about a feeling of calm relaxation and all over body well being.
What Ailments Can Kinesiology Help With?
There are a great many ailments and conditions that Kinesiology can help to cure or at least aid in providing some relief from. These include some of the following:
Tension headaches
Insomnia
Depression
Irritable Bowel Syndrome (IBS)
Chronic Fatigue Syndrome (otherwise known as M.E.)
You will have noticed that some of the aforementioned conditions are part of the whole cycle of stress when it takes hold of us. You should be aware also that the effects of the overall treatment vary from individual to individual and what may work for one may not necessarily work for another.
Further Information
You should be aware that the number of treatments required from person to person also differs and where one individual may have only needed two or three consultations others may need more. Each session lasts roughly about an hour to an hour and a half and follow on sessions are usually around forty-five minutes to an hour. For details of your nearest Kinesiology practitioner you should check our your local community centre and colleges as well as private listings in newspapers and on the Internet.
You might also like...