Psychosomatic Illness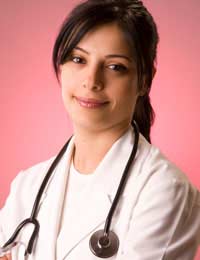 We have all at one time or another heard the phrase 'It's all in your mind' and have surely thought that this has been used as a means of explaining away an ailment that can not otherwise be explained.
The truth is that a lot of conditions – both physical and emotional – do come from problems relating to the mind and its inability to cope with large amounts of stress.
What is Psychosomatic Illness?
All of us find ourselves in the position where we are stressed and find that our bodies feel heavy and our spirits dampened. The results of this can be a psychosomatic illness.To put it in simple layman's terms; the mind tells the body it is ill because the mind is struggling to cope. It is the mind's way of telling the individual that there is a problem and it needs to be addressed.
Generally the individual's immune system will bear the brunt of such an emotional barrage and from this they can find that they are suffering from exhaustion Insomnia, flu-like symptoms and sometimes worse.
It is rather reminiscent of the phrase 'worrying oneself sick'. This is exactly what the individual is doing; worrying themselves to a point where the mind and body in conjunction with each other say that enough is enough and begins to struggle.
When this happens it is time to think seriously about the stress you are under and whether or not there is anything you can do to alleviate this stress: most of the time these stresses are caused by things around us in our everyday life such as problems with family, work-related issues or financial difficulties.
Different levels of psychosomatic illness are related to different levels of stress – the general rule of thumbs seems to be; the higher the stress factor the worse the patient feels.
Some patients suffer so much from stress that they contract illnesses not even present in their family history such as heart problems, severe depression, and a dependency on alcohol or substance abuse.
Signs and Symptoms
Some of the psychosomatic illnesses and symptoms that can occur are:
Ulcers
High Blood Pressure
Eczema
Irritable Bowel Syndrome
Bronchitis
Nausea
Diarrhoea
Muscle Pain
There are many more that can be added to the aforementioned list but they are the most common. Many doctors say that illnesses such as M.E and Fibromyalgia are inflamed by psychosomatic stress levels being raised beyond normal levels.
Dealing with Psychosomatic Illness
One of the biggest problems for anyone suffering from a psychosomatic illness is that they feel that their doctor is not taking them seriously and this in itself leads to additional stress as they struggle to convince the doctor that their illness is indeed physical and not psychological.
If you visit your doctor with a particular illness, especially one of those detailed on the aforementioned list, he or she will ask questions as to your background. Are you under a lot of stress? Is your job particularly stressful? Are things all right with your home life? You might be forgiven for thinking that your doctor is being intrusive but actually they are trying to deduce if extraneous stresses might be the underlying cause of the ailment as opposed to a physical problem.
If you do need to visit your doctor and they do ask you questions like this please be patient with them. They are asking these types of questions to try and eliminate certain factors from the equation before embarking on a diagnosis and have been proven this is important as psychosomatic illnesses are sometimes difficult to diagnose as they can take on varying symptoms from varying illnesses.
You might also like...