How Well Do You Cope with Stress?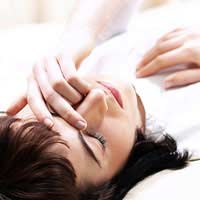 For those of us who have dealt with – or indeed deal with – stress on a regular basis it is only fair to ask the question 'How well do you cope with stress?'
In asking this question it may become apparent that some individuals suffer from stress more than others because of certain factors or because of a particular set of stressors.
And also it may be possible to find new ways of managing stress and reducing your susceptibility to stress by heeding the warning signs well in advance.
How Often Do You Feel Stressed?
This is probably as important as asking how well do you cope with stress because some of us are only ever stressed in high pressure situations whilst manner of us feel stressed while we carry out normal everyday tasks which others might find mundane.
Also when answering how often do you feel stressed you may find that your stress level is piqued by certain scenarios and situations that you previously hadn't given credence to.
What Causes My Stress Levels to Rise?
Again fundamentally an important question but one which some may find difficult to answer. Not everyone is fully aware of what causes their stress levels to rise so therefore stress management becomes an entirely separate issue.
For some individuals it is the work place where stress levels are sent sky high whilst for others it is their home life, dealing with children, struggling with the household finances, all of these are stressful and without due care and attention can lead to difficulties with health and even relationships with those around you.
How Well Do You Cope with Stress?
Ultimately the one question all stress sufferers ask of others around them; how well do you cope with stress? It is a difficult question to answer, no two answers are the same, especially when you consider that thousands of people everyday in the United Kingdom alone suffer from bouts of stress.
As we know stress can manifest itself as feelings of anxiousness, issues of self-confidence and self worth, or indeed manifest itself physically as a variety of different ailments. So with these things in mind it is wise to tackle the problem of stress head on. This is even more important if you are one of the lucky few who can tell that they are becoming stressed and can face the problem at a grass roots level.
Perform Your Own Stress Test
To understand your stress and the levels of stress you endure it is necessary to confront it head on. Make notes about your stress, ask yourself questions and ask questions of others around you as to how you behave when stressed. Some of the questions you should be asking are:
Are you difficult to communicate with?
Do you lose your appetite?
Are you losing sleep?
Are you having difficulty concentrating at work?
Do little things annoy you?
Are you feeling run down?
Are you lacking motivation?
If you can answer four out of the above list of questions then you are suffering from some kind of stress be it mild or otherwise. It is likely if you can answer the above questions honestly and appreciate your answers then your stress is mild and can be dealt with but to deal with it means sometimes making some difficult decisions perhaps relating to your employment or how your deal with your finances at home.
Whatever the outcome of the questions though it is necessary to deal with the problem before it gets any worse. Talk things through with a family member or close friend or someone you can relate to. Ask for help if you need it, there is no shame in asking for help and the inability to do so leads many down the rocky road to stress especially if their workloads are spiralling out of control.
And finally, if your stress levels are reaching such heights that you are feeling unwell or run down you should be thinking about a visit to your doctor; he or she will offer help and advice as to how best to deal with the problem of stress or may even refer you to a counsellor to whom you can talk about your problems and worries.
You might also like...