Hair Loss and Stress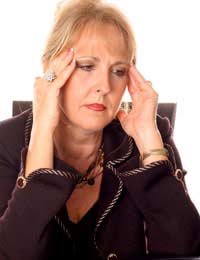 It is a common misconception that the idea of stress causing hair loss is a myth. Unfortunately for many thousands of stress sufferers every year this idea because an all too visible reality.
If you suffer from stress you may notice that no matter how much you wash and treat your hairs with conditioners and the likes it will retain a waxy and dull appearance reminiscent of how it might look if it were not washed at all. This is when the first tell tale signs of stress affecting your hair's natural growth become visible.
Telogen Effluvium
Our hair does not simply fall out if we are stressed – although severe levels of stress can bring about this event. This condition is called telogen effluvium and occurs when the hairs stop their growing phase, normally after a traumatic event such as an accident, surgery or treatment for a cancer.
Once the hairs have stopped growing they simply remain in the scalp for a period of anything up to three months and then fall out. It is this falling out that many sufferers find distressing because it can tend to happen periodically with large clumps of hair being lost. This is a temporary problem however and the hair will normally grow back within a period of six to nine months.
Alopecia Areata
The other – more serious condition related to stress and hair loss – is alopecia areata.Alopecia Areata occurs when the white blood cells attack the hair follicles, thus stopping hair growth.
If an individual is suffering from alopecia areata they may well find that the problem is initially only confined to a small area of the scalp but through time, if the condition is not treated – and likewise the stress that has brought it about – the sufferer may well find that he or she suffers extreme and complete hair loss to their scalp.
Another side effect of this condition is that all body hair may be lost if alopecia areata goes untreated.
Reasons Besides Stress
It is important to recognise also that these types of hair loss are not simply categorised by an individual suffering from stress – although stress is a common factor – but there are other reasons why it can occur.
Abortion
Contraception (in particular the pill)
Child birth
Certain dietary medications
Skin graft surgery
Allergies to certain prescription medicines
Again this is not an exhaustive list and if you or someone you know is suffering from unexplained hair loss then it is important to consult with your General Practitioner as soon as is possible to do so.
Sometimes hair loss can simply be the side effect of an already acknowledged condition but it is wise to remember that it can also be the pre-cursor to an illness or condition that has yet to be diagnosed.
So with this in mind it is very important that every effort to find the root cause of the problem is made.
Ask your GP about allergies and medications that may cause the problem and discuss with them your current emotional state – detail where possible – any levels of stress you have or bouts of anxiety; these are all useful indicators for your GP to use in identifying the nature of the problem.
You might also like...