Anxiety Brought About by Stress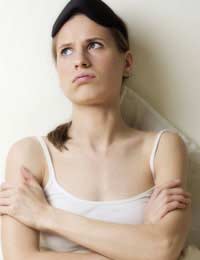 Anxiety is a psychological condition that is accompanied by a series of physical attributes such as heart murmur, heart palpitations, headaches and so on.Anxiety can be brought about by excessive amounts of stress, which if left untreated, invariably mutates into something more serious.
Stress and Anxiety
Many of us suffer from stress and indeed many of us either refuse to accept the fact that we are suffering from the condition or simply do not realise that we are. In these instances the stress can lead to the onset of anxiety, which is broken down into three main categories:
Generalised Anxiety
Phobias
Panic Disorders
Generalised Anxiety Disorder is the condition whereby an individual will feel fearful or anxious on a long term basis.
Signs and Symptoms
The symptoms of Generalised Anxiety Disorder may include:
Restlessness
Irritability
Muscle tension
Insomnia
Poor concentration
Poor memory
Phobias can arise as a result of anxiety or stress and can be a fear of almost anything and indeed in most cases it can be a phobia that has arisen without warning and without any discernable reason.
Panic Disorder is the medical term from what most of us know as suffering from panic attacks. The symptoms of a panic attack are normally a combination of any of the following:
Nausea
Dizziness
Shaking
Heavy perspiration
Pins and needles
Sudden overwhelming feeling of fear
In all of these cases of anxiety the common denominator is stress and the lack of treatment for the stress as it was evident in the sufferer. Many people suffering from stress – in particular those suffering from Chronic stress – simply carry on as normal and reach the stage when they learn to live with it until it eventually brings them to a standstill. This normally happens once the stress has reached such proportions that it has brought on a physical illness and the sufferer has been left unable to work and therefore with no choice but to admit to the problem.
Treatment
Treating certain Panic Disorders is something that requires specialist help and although your G.P may well be able to identify and diagnose the condition (and this is reported to take longer than diagnosing other illnesses) they will invariably refer you to a therapist or psychologist who will then help you embark on a course of treatment which for the most part will not involve prescription medications.
Some extreme cases may however involve the prescribing of anti-depressants but in most cases a combination of Cognitive Therapy and relaxation techniques are employed to help alleviate the problem.
In order for a doctor to diagnose that you are a sufferer of Generalised Anxiety Disorder it is normally taken that the condition exists in a sufferer if the symptoms have been in evidence for a period of six months or more. Again in attempting to diagnose the condition a doctor will try and rule out other possibilities such as suffering from a panic disorder or depression.
There are of course medications available that are prescribed to help treat these disorders but these are normally only prescribed as a last ditch attempt if all other means fail.
Every attempt should be made by you in conjunction with your doctor to try and find other means of treating these problems without the use of prescription medications and indeed your doctor may suggest some form of alternative therapy as a means to help.
You might also like...