Rebirthing and Stress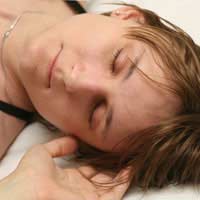 For some, the notion of rebirthing may be a strange one but for others the idea offers new hope with varying conditions and can be used to great effect in dealing with stress.
What is Rebirthing?
Rebirthing is based upon the principle that all of us subconsciously remember our own births and hold in our memories the residual thought of how traumatic an event it was.
With this in mind the practitioners who adhere to the theory of rebirthing believe that by revisiting this event and experiencing it a second time we can relieve ourselves of some of the stress that comes with it and thus it will help us cope with the stresses and strains of every day life.
For the most part, however, rebirthing takes on the form of breathing exercises designed to help the sufferer regulate their breathing and also as they do so regulate how their mind copes with varying levels of stress.
In much the same way as an expectant mother is taught breathing exercises in an antenatal class the breathing exercises associated with the term 'rebirthing' are also designed to promote relaxation and an ability to think clearly.
These focused breathing exercises are also used to help a person deal with levels of stress that before might have been debilitating; many sufferers of stress find themselves almost stuck in a limbo state as they try to think through a problem or simply freeze from an irrational fear that they have no control over what is going on around them.
Success Rates
It has to be said, however, that rebirthing is not something that will work for everyone and there are those who are sceptical of its abilities to do any real good when it comes to dealing with stress.
Many believe that putting oneself through the stress of being 'reborn' can be just as difficult second time around but there are those who suggest that the idea actually does promote a sense of calm.
For most however the definition of rebirthing is that of using breathing exercises as a means to alleviate one's stress achieve mental clarity and also focus on their thoughts; something that many sufferers of stress find difficult to do.
Rebirthing has also been likened to some forms of yoga, which itself uses various breathing exercises as a means of calming the mind and body in unison and allowing the individual practising it to become auto suggestive, something that also seems to have effects in the pursuit of reducing stress.
Before Rebirthing
As is the case with all alternative therapies, if you think it might be something that would be benefit to you and already under the supervision of your G.P, it is wise to speak to him or her and ask their opinion on the subject. Many people believe that doctors are not open to the idea of alternative therapies but it has now been widely accepted by G.Ps that certain alternative therapies can have noticeable results.
Whatever the reason for trying any of these alternative therapies it is wise to investigate them thoroughly first; for no other reason than you will know what to expect when undergoing the treatments. The Internet is obviously a good source of material when checking them out but if you can try and find someone who has undergone these therapies and ask their opinions; find out if they were successful and perhaps ask if you can attend a class or session for yourself before committing yourself.
You might also like...