Stress and Medication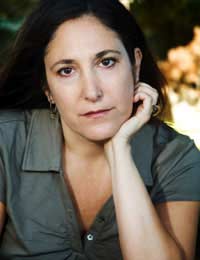 There are many different types and levels of stress and indeed there are many different ways in which to deal with stress.Among the most common when seeking professional help provides no answers and the sufferer has fallen ill as a result, is medication.
Medication and Stress
Medication and stress seem to now go hand in hand although many of us would prefer to find other ways of dealing with our stress. However, for some people the only way to deal with stress and in particular high levels of it is to medicate.
When stress has reached such an advanced level your doctor will suggest certain things you can do in order to combat the problem but will only offer prescription medication as an absolute last resort. The reason for this is a simple yet important one: individuals who are stressed and on medication begin to rely heavily on the medication as a means of getting by.
This can be described as an addiction and indeed many people who suffer from stress and find it difficult to get by without medication often find themselves dependent on anti-depressants or sleeping pills.This is ultimately why your G.P will do everything in his or her power to ensure another way of dealing with stress is found.
Chronic Stress
Of course the flip side of the coin is that some stress becomes so severe it unleashes other ailments onto the sufferer and, in some cases, a sufferer who did not realise they were suffering from stress in the beginning. This type of stress is referred to as Chronic Stress and manifests itself at such a level that the sufferer finds it normal to be stressed or equally depressed.
During these bouts of severe stress, physical problems can arise such as heart problems, high blood pressure, insomnia, and problems with the digestive system and it is these problems that your doctor would seek to help with the use of prescribed drugs rather than the stress itself.
Stress Medications
There are many medications available on the market today that are designed to combat the problem of stress but for the most part these drugs can make the patient docile, unresponsive, and irritable or indeed, in the extreme, make them dependent on the drug they are taking.
In this way alternative therapies and medicines are coming into their own and have been for the last two decades. Many of us would rather explore avenues of complimentary medicines or therapies than have to resort to prescription medication.
Indeed many doctors agree that this is a good way to go. Non drug treatments such as cognitive therapy, yoga, reflexology, aromatherapy and acupuncture are now being actively endorsed by GPs and if you are one of those people who would rather deal with the stress via an alternative method then your G.P will be able to help you find someone in your area who can help.
Most regions now have their own directories of alternative therapy and medicine practitioners, which can be found in libraries or online or your doctor might have one.
You might also like...